Latest News | Customer Service | The Shop | Terms of use | License Number | License exchange |
Gift Certificates | How to download tubes | Free Tubes | Tagger's Creations | Featured Tagger






Catch up on the latest here and on the FB group.

Important notice:

As some of you already know I have had some trouble getting through to yahoo email addresses.
If you do not get your invoice from my shop automatically after purchasing a tube it might
have ended in your spam folder or my mailwasn't able to be delivered.
If this happens please write me from another email and I will forward your invoice as well as license number.
July 2012

Big Tube Sale

Win a gift certificate for 10 tubes!

Buy for more than 10$ during this weekend + July month and you automatically take
part in the give away of a gift certificate for 10 tubes.

Big tube sale this special month!
Lots of fairy, summer and other tubes as low as 0.50$.
See them all here

2 new kits and collections with designer, Jo:



June 2012

Take part in the Spring Wings Contest here:




Download beautiful wallpapers by Chickie at her blog:




Some of her beautiful wallpapers: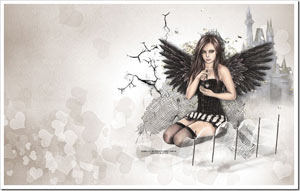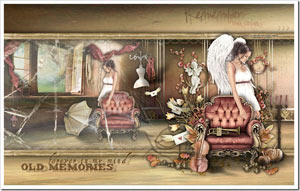 March 2012

As most of you know I now have a blog dedicated to my tubes. Here you will find all new releases, tuts, snags, tags and contests. Remember, everyone who follows my blog automatically takes part in the 1 free tube to 1 random follower each month!




I am thrilled to introduce my Creative and Promo Team, all wonderful and talented girls:









Starting this month I will be taking Guest CT's in.
If you'd like to guest CT please join the Facebook Group here and apply:
LINK

Easter Tag Contest
Join the all new fun contest and win tubes!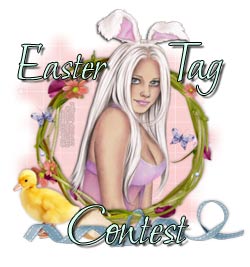 October 2011

4 new free tubes, find them here: link

22/4-2011
I have a little gift for you, a pack of easter eggs to use with my tubes. I hope you will like them. Happy Easter!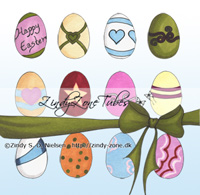 2 new Easter Bunny Tubes releases at the shop, at a special Easter price: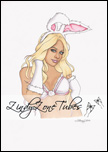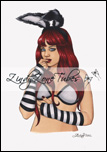 14/2-2011

Valentine Special:

I have a couple of Valetine/Love tubes out this year as I have been very inspired by love and the colour red since the begining of the year.

A dream of love is my latest drawing which is abailable as tubes just now:
10% off the first 3 days!




The drawing of January With Love:




Free Valetine's Tube:




2/12-2010
It's been a while since I updating this area as most of the sales are in the newsletters now, which you can sign up for in my webshop.
The Christmas Gift Tube this year is Ms. Santa, I hope have fun with her: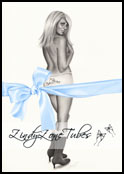 10/12-2009

My gift for you this year; Winter Moments. I hope you like her and will make some pretty tags with her.
Thanks for your amazing support throughout the year, appreciate it a lot. Happy Holidays ♥



Please feel free to enter the new taggers contest:




5/8-2009

I've decided to make 2 of my latest Michael Jackson drawings available as free tubes.
You can download them here:
Download MJ Tubes

Please feel free to post your tags using him in this thread: link - I'd really like to see them + it would be a nice tribute to him ♥

1/8-2009

August is the love month for me, therefore I have tubes with the love theme on sale this month:

Close to you
Winter Blue
You and I
Butterflies and Hearts Pack

Find them in specials:
link

15/7-2009
1 year independence – big tube sale
The 15th of July it's a year ago since I left MPT and started selling my own tubes. This is to be celebrated!:)
I will have a special sale from the 15th till the 16th. 20 selected tubes will be on sale at half price.
This info was also sent out in the newsletter at my shop but not everyone gets these, I thought I'd write it here as well so you won't miss it.
Thanks to everyone who supported me on this, it means a lot! ♥

See the 20 tubs on sale here.

Specials

27/6-2009

Tubes on sale in July:
Mandie
Dreamy Love
Got Him
Dreams of a rainbow
Dream Away

23/6-2009

I have made a special area for you on my forum. Feel free to sign up and be a part of the community. You can ask questions, show your tags and talk everything tagging related here.
I am starting off having a little Tagger's Contest - Summer contest.

Read all about it here:




4/6-2009

First of all I want to thank all of you who support me by buying my tubes. Thanks to those of you who show respect and not share or use my drawings illegaly. You help me living my dream - making a living of my artwork. So thank you <3
As some of you have noticed I recently got a copyright manager, Bobbie Seacrist.
Any shares or illegal use of my tubes should be reported to her, at zindyzone.copyright@gmail.com .
Thanks very much to those of you who already help out with this, it is much appreciated.

I have a new free gift tube for you.
Upon many requests I have decided to make my Twilight drawing available as a free tube.
You can download it here:



Remember to follow the terms of use when using this one as well.

Tubes on sale in June:
The girl with the black buttefly
Make a wish
Everlasting Blue
Dream Fairy
_____________________________

Tubes on sale in June:
Bunny Girl
Dream Fairy Spring
Everlasting Blue
Make a wish
The girl with the black butterfly

1/5-2009

Tubes on sale in May:
The sungirl
Touch of summer
Let it fly
Sweet

14/4-2009

A new free gift tube for you:



Hope you have fun using her.

You can now download all free drawings tubed and ready from my site, find them all under Free Tubes.

1/4-2009

I have a big sale in April on tubes. Remember to check the shop the first weekend of April to get a lot of tubes at half price.

Tubes on sale in April:
Sweet Flower
Cute little fairy
Daydreaming Fairy
Flower Girl

I have announced an all new Taggers Contest:




10/3-2009

Problem with some Yahoo emails II
This is a follow up to the previous yahoo email problem.
I found out the reason some of you do not get your invoices is because Yahoo places the order email in your spam folder. I am not sure why this is. However. If you do not get your invoice try checking your spam folder, as it might appear there.
If it does you don't need to change your mail as said below.

2/3-3009

Problem with some Yahoo emails
The past months I have been having problems with not being able to get in touch with some of you. I've noticed it's often yahoo emails when this problem happens. If you are using a yahoo email at my store please change it to another one.
I can't figure out what the problem is but it seems the emails do not arrive.
If you have been using an yahoo email and have received all invoices from purchase at my store, you don't need to change it, but if you haven't it's a good idea to do so, as the automatic invoices being send out can't be delivered to some and I am unable to get in touch with you as the emails bounces back.

This has happened with a few other email types as well. In general, if you do not receive your invoice from my store or get a reply back within 3 days please try and write me from another email account, as it's most likely because I can't get in touch with you.
It's a bit frustrating to me, as this has happened much lately, so please keep this in mind if you have troubles with the communication.
_______________

Tubes on sale in March:
Can you handle me?
The Fallen Angel
Blonde Seduction
With Thorns

6/2-2009
As I am moving tomorrow morning I won't be online again till the 18th of February. This means I won't be able to answer any emails during this time. My wonderful tuber Lisa will however take a little care of my shop but please be patient with replies. I will get back to you and answer any emails as soon as I am back online.

1/2-2009

A special valentine tube is released:



Buy it here


Tubes on sale in February:
Your Kisses
Young Love
Peaceful in your arms

Find all the specials here.

4/1-2009

Tubes on sale in January:
You and I
The sad angel
Borrowed Wings
Closer


04/12-2008

Little gift: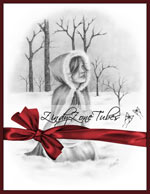 This is a special tube for all of you. With that I want to thank all of you for the tremendous support.
I hope you have fun using the little one.
Note: If you only use my free art you must add zzt free art + http://zindy-zone.dk + © Zindy S. D. Nielsen.

Download Tube

This was a free gift Christmas 07, which was given through MPT. You can now download it from my site. Please use the license from my shop(zzt xxx), not your MPT's license.
Note: If you only use my free art you must add zzt free art + http://zindy-zone.dk + © Zindy S. D. Nielsen.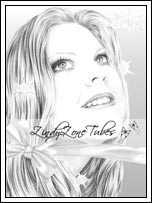 Download Tube


17/10-2008

You are now able to buy gifts to your friends. I have 4 different gift certificates.
Read more here:
Gift Certificates


20/8-2008
License exchange
I am now offering an exchange of license. This means you will be able to mix tubes bought from MPT with tubes from my ZindyZone Shop, using my license number – ZZT(your number).
In order to make an exchange you will need to send me proof of your purchases of my tubes from MPT. This can either be your receipts from MPT or a screenshot of your payment through Paypal. It needs to state clearly what was bought in order for it to be valid.
Note: It's not enough to show the actual tube or a screenshot of it.
New license
If you did not already sign up in my shop you need to do so in order to get your new license number. You receive your license number along with your first invoice. Therefore you have to purchase at least 1 tube from my store in order to receive your new license number.
You can sign up as a customer here: http://zindy-zone.dk/openosc/create_account.php
Terms of use can be found here: TOU
When I have seen the receipts and approve of it you will be able to use the tubes bought at MPT along with my tubes, carrying your license number from my shop on everything.
You will not receive a new tube from my shop of the tubes you bought while I was at MPT, you can continue using the same tube with my license instead.
Please send your proof of purchases to contact@zindy-zone.dk
Please be patient when waiting for a reply, as I get a lot of mails and it might take some time to go through it all.


11/8-2008

Change of download files
The following days I will change all tube downloads till zip files instead of the current psd files. The reason is some of you have experienced problems with not being able to download the psd files. I hope this will solve the problem. Should you still experience any problems don't hesitate to write me at contact@zindy-zone.dk.

Missing Invoice
When you make an order it's important you follow the link back to my shop right after you've paid for your tube(s). If you don't you might not get the invoice for your purchase send to your email. My shop sent out the invoices automatically therefore it needs to be done correctly in order for it to do so.

Another reason could be you not typing in your email correctly, and therefore the invoice will not reach you. Please make sure you wrote it correct.
If you did not receive an invoice a few minutes after your payment please write me and I will send you your invoice (and your license number if it's your first order from my shop)
Remember, you find your customer/ license number at the top of your invoice.

20/7-2008

To answer a few of the questions I have received since the opening.

Yes, you can still use my tubes purchased at MPT.
I have received a lot of questions regarding a possible license exchange. It will be possible. I will write more about how it will work very soon.

I have also received some requests on packs, I might be doing some in the future.

The prices on my tubes are 2.00 usd. I do not charge an extra fee, this is the price.

If you are a member of a msn group which do not allow links to Adult Content sites you are allowed to leave my website address out, as long as the rest is there.

15/7-2008

Official opening of tube sale.
I am very happy to announce the new Tubes part of my shop open. It's been a lot of work to get it all ready and working.
Big thanks to Brian, the co-admin and my technical support for making it all work.
My biggest gratitude to Amanda, who gave me a lot of insight on how it all works in this business. She was the one encouraging me to leave MPT and start my own instead. Had it not been for her I might still have been with MPT, so a big thank you to her for helping me make this a reality.
Also a big thanks to my tubing girl, Lisa, who's been busy tubing all my older and newer drawings during the past months and make them ready for all of you. I hope you will be as pleased with them as I am.
I hope the start up will go smoothly and everything functions properly. Should there be any problems please write to contact@zindy-zone.dk for support and I will get back to you as soon as possible.
Before you begin buying tubes from my shop, you must register, with your name, address etc. This information is strictly confidential and will not be shared with any third parts.
With your first order you receive your license number. See Terms of use - 2. for more info.
Please read Terms of use – Tubes carefully for the general use of my tubes below.
You can also find the Terms of use under Conditions of use at my ZindyZone Shop: here (at the bottom)

My shop's location: http://zindy-zone.dk/shop
Terms of use – Tubes
When using ZindyZone Tubes you must abide by the following rules:


1. All tags made with my drawings must have my copyright on them:
© Zindy S. D. Nielsen as well as my website address: http://zindy-zone.dk.
You are allowed to add your own watermark or name on the creations.
Note: If you are a part of a MSN group not allowing links to adult content you can leave my website out.

2. All your tags must contain the initials ZZT followed by you license number. Your license number is your customer number, which you receive at the first order you make in my shop. You can see your customer number at the top of each order notification email you get. If you are customer number 284, you must write as follows ZZT284.
If you forget your license number/customer number you can always go back to your order emails and find it or get it when you order a new tube.
3. All tubes are between 500-600 px at it's widest side. The tube is to remain the size you receive and is not to be made larger. You are however allowed to make it smaller.
All tubes are professionally done and a good quality.
4. All tubes will be downloaded as psd files, packs will be downloaded as zip files.
5. Full colourings of black and white tubes are allowed as well as turn coloured tubes into black and white. Sparkles, glittery and other moving elements are allowed. Borders, letters and names may be added. No indecent "breathing" is allowed.
6. You are allowed to use the tubes for tutorials. You must place a link to ZindyZone as well as keep the copyright information and license number on the tag as stated above. You should also add that anyone using the tutorial must purchase their own tube at ZindyZone Shop.

7. Creating desktops and calendars are allowed but only for personal non-profit usage.
8. Mixing ZindyZone Tubes with other artists are not allowed.
9. The tubes are only for online/digital use. They may not be printed, or used in any commercial matter or used for profit, without written permission.
However, you are allowed to print out your creations using my tubes, for personal non-profit use(this do not include unedited tubes).
This only applies for tubes and not my drawings in general.
10. The tubes are only for personal use.
No file sharing is allowed, the tubes you buy are only to be used by you, the buyer, and are not to be shared. This includes distribution through any electronic or digital means, such as sharing through any groups, emails and other downloadable digital medias.
Illegal share of my tubes will result in exclusion of the ZindyZone Shop.
11. No strongly pornographic or racism themes are allowed when using my drawings/tubes. As some of my drawings contain sensuality and nudity I of course allow my tubes being used in such manners but no inappropriate use please.
12. There is no refund on tubes and packs purchased at the ZindyZone Shop.
13. ZindyZone reserves the right to change and add content to Terms of use at any time. Customers will be notified on any major changes through ZindyZone.
14. ZindyZone has the right to prosecute lawsuits against any person causing infringements of the Terms of use.
15. Any illegal use of ZindyZone Tubes shall be reported to contact@zindy-zone.dk
I sincerely hope you have fun using my new tubes.

Big News:

I have decided to leave StickerChicks/MypspTubes. As of the 1st of July my drawings will no longer be available as tubes from mypsptubes.com.
It's something I have been thinking about for a while now and finally took the decision not too long ago. I think it's the right thing for me to do.

My drawings will however still be available as tubes, through my own website.
I have a talented girl to tube my drawings, meaning you will get some great quality tubes still.
I am also planning to do packs and special things.
I am hoping to go online with my own tubes mid July. Hopefully everything will go smoothly.
I know there is a lot of questions and concerns about this matter and I promise you more info will come soon.
I still need to figure out how everything works as well, so be patient with me :)
I will post more news regarding this very soon.

Taggers Contest

The winners of my Taggers Contest will still get her tubes. I will post the winners of the contest soon, it's a hard decision though as there's so many pretty ones.
Thanks for all your support ♥
~ Zindy


23/6-2008

Just to answer a few questions I have gotten in my mail.
I will have all the currently available tubes on MPT available on my own shop as well. I am hoping to have them all added once I will open my own + all the new ones.

I also got some other great news, I've got a new tuber to work for me. She's very professional and pays much attention to details. I think you will be happy with her tubing, as much as I am.

I am quite busy these days to get everything up and running. Should you have any important questions you are welcome to write me. However, once I open everything will be clear and hopefully answer any questions you might have.

You will need to send me your receipts of the purchased tubes from MPT.
More info will come soon.
To get your new ZindyZone Tubes license number you need to create an account at my shop. You receive your license number with your first order in the shop.