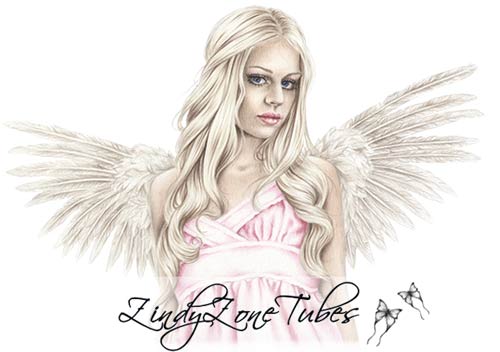 News | Buy Tubes | Terms of use | License Number | License exchange
Gift Certificates | How to download tubes | Free Tubes | Tagger's Creations






How to download tubes

When you buy tubes through my shop you download them yourself. After you have paid for the tubes you will be sent back to my shop. Go to "My Account", choose "View" and you will see the titles of the purchased tubes. Right click on each tube and save them to your computer.

Help to buy tubes - step by step:

Should you have any troubles buying tubes from my shop here's a guide.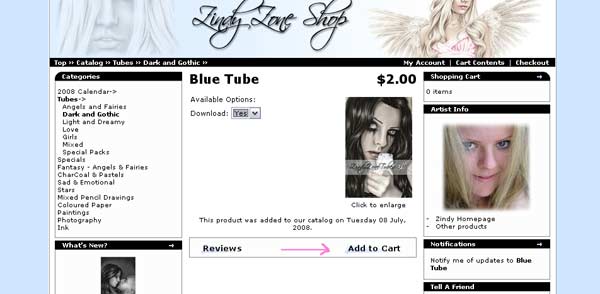 1. When you have found the tube you want to puchase, choose the Add to Cart button.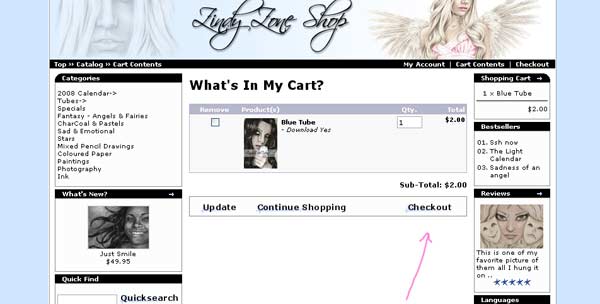 2. If you wish to add more to your cart before checking out simply choose Continue Shopping. If you got the tubes you want choose Check out.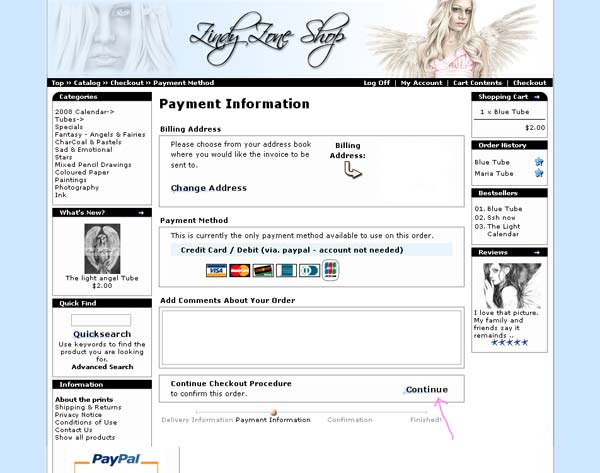 3. Choose Continue.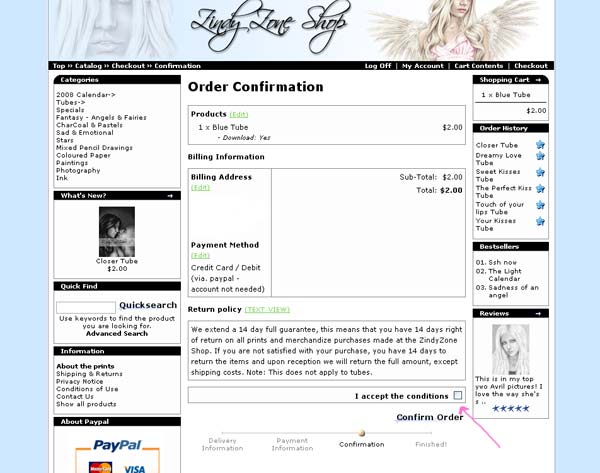 4. Next step is the Confirmation step, simply click the I accept the conditions part.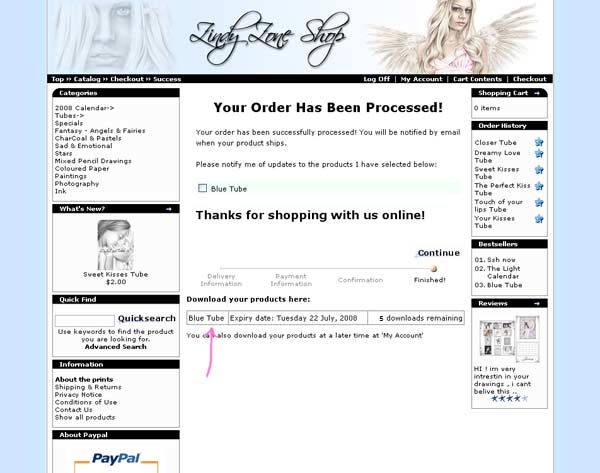 5. After you have paid for the tube(s) you can now dowload your tube but clicking the title of the tube.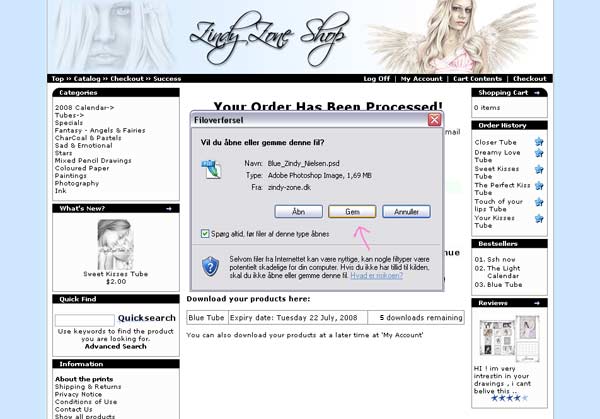 6. Choose Save and the tube is yours. You have 5 downloads in case you delete it by accident and you have 7 days to pick it up from the day you paid.