Graphite

I have tried a lot of different brands throughout the years. At the moment I am using Caran D'Ache's graphite pencils. They are soft and great to work with. Before I started using these I was very happy with Derwent graphite pencils as well as Faber Castell's graphite pencils.

In general I use from HB to 6B. It depends on how hard you press when drawing and which paper you use to draw on. If you work with very fine light grainy paper I would go for 2B-6B, with grainier sketch paper I would use from HB-4B. Again, it depends on how you work with them. You might prefer the lighter harder ones or the even softer ones. Try the different types and find what you like better.

As you can see on the picture below the pencils range from 9H-9B. 9H being the hardest and lightest one and 9B the softest darkest one. I do not work with pencils from 9H to F, as the softer fits me better better.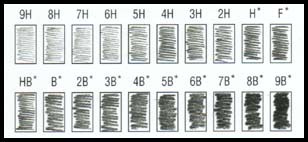 Charcoal

I only have one favourite charcoal and that's my soft charcoal pencil from Faber Castell. I have tried a lot of different brands and types but I always return to this one. I can't explain what it is but it fits me perfectly.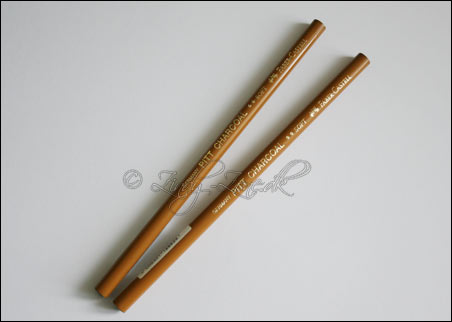 Colour Pencils

Colour pencils are probably the medium I have most variations of. I love to buy and try out new colour pencils.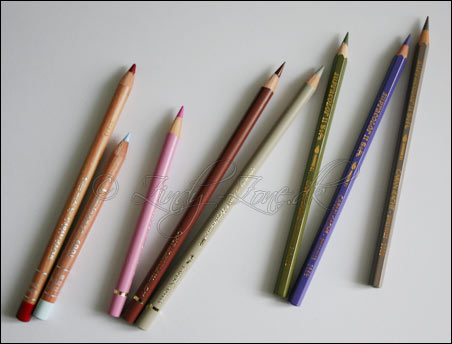 My favourite brands are Caran d'Ache Supracolour and Luminance.
I am also very fond of Faber Castell Polychromos, they have a lot of amazing colours, I especially enjoy their browns and warm grey tones.

Markers

Spring 2011 I started using markers. After a year of experimenting I found they work fantastic for me along with other mediums, such as charcoal and colour pencils.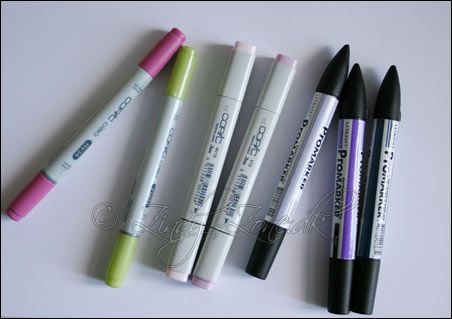 I use Copics regular markers as well as Ciao markers. Both are great in each their way, I find the pencil like end of Ciao to be very helpful.
I have have the full line of Promarkers and really like the many tones they have, especially the earth colours, and darker blues and purples.
If you decide to mix them like I do be aware that they bleed alot and are not always easy to control. Once you get the hang of them they can be an excellent tool. They have very strong even colours and that's what I love about them. They are great for solid backgrounds especially.

Soft Pastels

I have a lot of different pastels, both in pencil form and normal.