- Flower Girl - Purple Rose -
A while ago I decided to do a series of flower girls. I did the first one back in 2006 and finally I am getting around continuing it. For the next in the series I had my friend, Robin, pose for me and added the roses. The roses are a bit special to me because my boyfriend gave me a beautiful bunch of flower in these soft purple colours at our "1st kiss 3 years day". I used the pictures from my bunch of flowers as reference. I put a lot of hours into it and I hope it shows.
Made with soft pastels.
(29x21cm |11x8")

Note: I am looking for models for my Flower Girl series, if you'd like to know more, visit >link<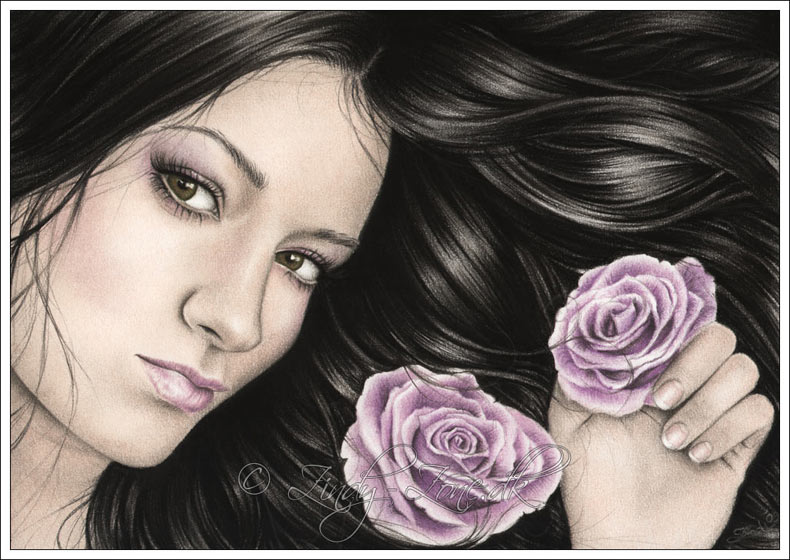 © Zindy S. D. Nielsen