- Little Red Riding Hood-

My journey with markers continues after returning home from a week of vacation at my parent's.
I received a large bunch of Promakers I had ordered frm Ebay just before I left on vacation. They were waiting for me when I got home. They are really great. It's very helpful to have more natural skin tones with less orange in them, it suits me much better.
I can definitely see myself addicted to Markers. They are just so different from what I am used to and I love the line art process which goes very well with my new project. I am ready to reveal it soon, just need the final touch to it and it will be released.
This drawing was done originally as a promo drawing for the new contest I am hosting at my
Deviantart Profile
with the Little Red Riding Hood theme.
I am happy how the drawing turned out. It was interesting to try the foggy forest with markers, it seems to work quite well.
Copic Markers on Marker paper.
(12x16" | 29.7x40cm)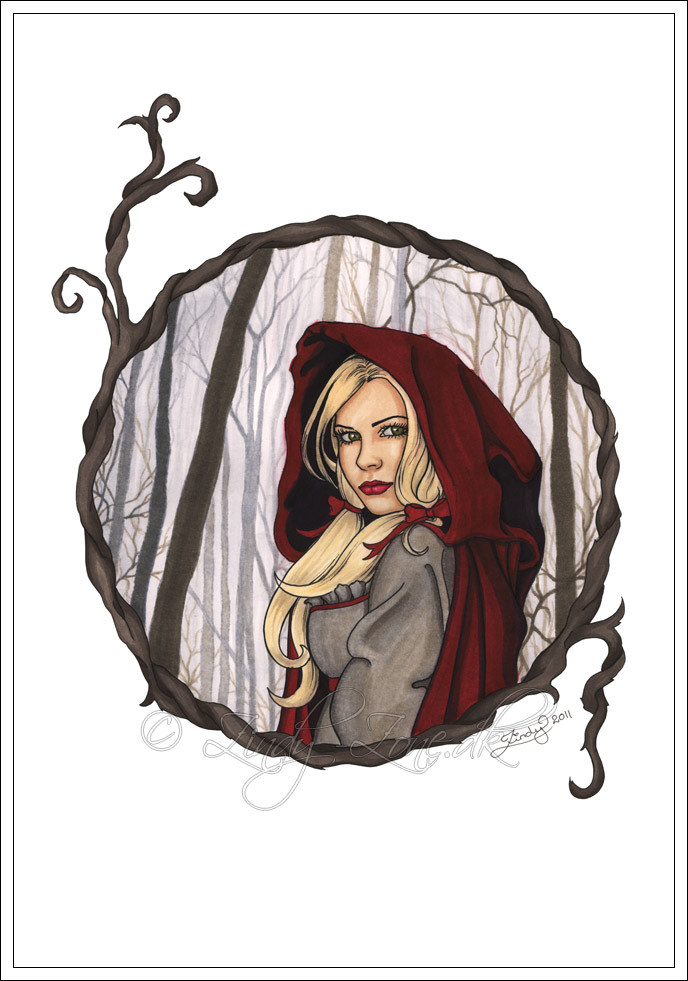 © Zindy S. D. Nielsen