- Soft Dreams Pinup -

I wanted to do a very cutie cute pinup and just focus on body proportions and skin tone. I really enjoyed creating this one and am quite happy how the face turned out. It can be a little difficult when working on small faces.
Made with colour pencils and pastels on Lana drawing paper (150g/m2).
( 8.2x11.7" | 21x29.7cm)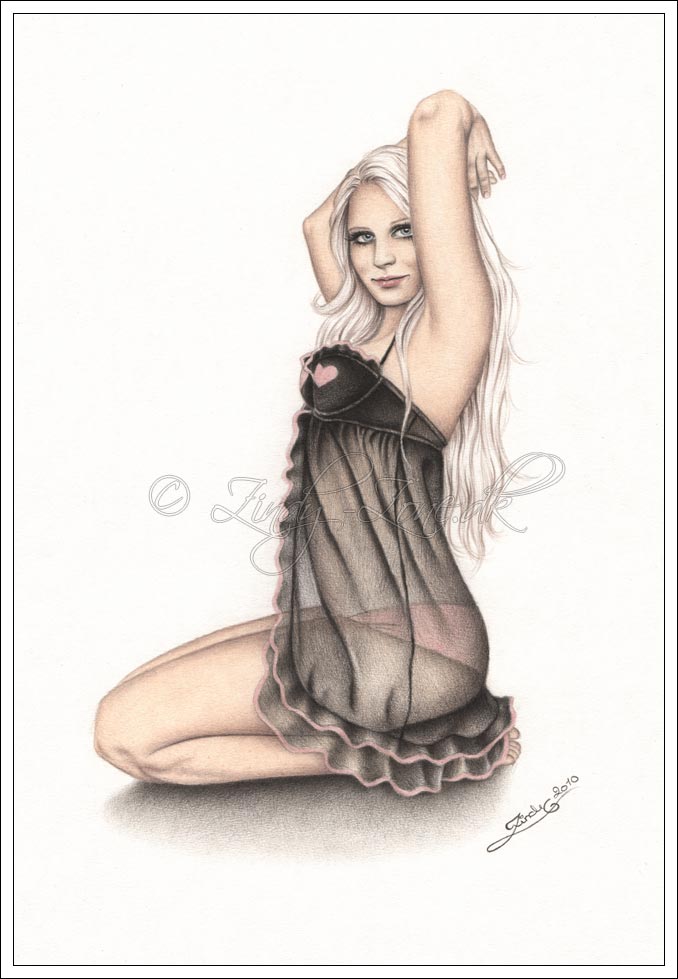 © Zindy S. D. Nielsen